Back to overview
13 March 2018
Inmarsat FleetXpress solution delivered to the MV Ortelius and MV Plancius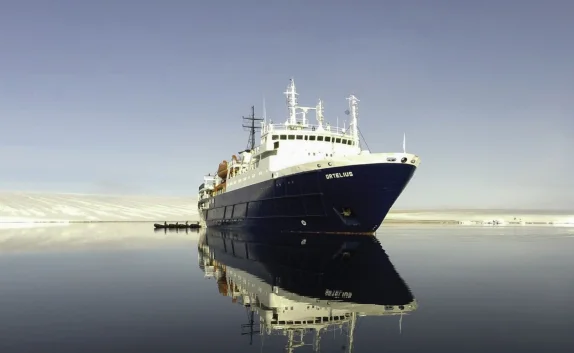 ​Alphatron Marine is pleased to announce the delivery of extensive new Inmarsat FleetXpress solution on board passenger expedition vessels MV Ortelius and MV Plancius from Oceanwide Expeditions. This allows for unlimited high-speed KA-band VSAT internet and FleetBroadband back-up. Daily news- and sports programs, as well as movies, are available via the Video on Demand service FleetMedia.
Oceanwide Expeditions offers Arctic and Antarctic expedition cruises on their well-equipped ships. Guests can experience the beauty of the polar regions up close and personal: from spotting polar bears, seals, and penguins to watching Arctic glaciers and Antarctic icebergs.

Fleet Xpress takes maritime communications to the next level, delivering the high data speeds enabled by Inmarsat's Global Xpress Ka-band technology combined with the proven reliability of Inmarsat's flagship FleetBroadband L-band service. Guaranteed global bandwidth ensures that ship owners and operators can improve business intelligence, enhance efficiency, performance and crew welfare, and in turn run their businesses more effectively.
Oceanwide Expeditions calls the FleetXpress solution a great step forwards, providing their guests with high-speed satellite internet in remote areas and meeting the existing demand for being online wherever they are. This means that their guests can share the spectacular images with their friends and family instantly through social media, or stay connected with their business while traveling. Besides this, it also offers better communication for their crew.