Our services
At Alphatron Marine you buy more than just a product or solution. We are keen to help to make your operation a success throughout the entire lifecycle of our products. For this reason, Alphatron Marine Service is on board from the very start. We offer a wide-ranging portfolio of customer support and after-sales services, specially adjusted to your vessels. With our worldwide network, we offer unparalleled service support 24/7, a stock of spare parts readily available at your convenience, and quick turnaround times to our customers for our own equipment and those of leading manufacturers. We are your worldwide partner for 24/7 service on board and on the mainland.
Our teams consist of the best professionals in the field of engineering and marine technicians. We find it very important that our engineers and technicians are up to date with the latest market developments and regulations. That's why we train them in our own training academy, to refresh and expand their knowledge so that we can provide the best service to the customer.
Our main office is located in Rotterdam, the Netherlands. Here, over 350 colleagues are working daily to provide you the best service. With engineering and research departments close by, Alphatron Marine's Service department is able to answer the most complex questions and issues in the shortest possible timeframe. To fulfill our customers' need for short reaction times and understanding of local languages and cultures, Alphatron Marine is able to provide service from her other offices located in the ports of IJmuiden, Harlingen, Middelburg, Antwerp, Madrid, Hamburg, Rostock, Leer, Szczecin, Gdynia, Singapore, Houston, Willemstad, Busan, Johor Bahru, Port Klang and Cote d'Azur. Alphatron Marine and her subsidiaries carry out official service requirements, offshore surveys, annual performance and radio surveys. Besides delivery, engineering and installation, Alphatron Marine offers full maintenance support to shipowners worldwide. Do you want to know more? You can read more about our service options below.
Questions
Do you need immediate help? Please get in touch with us by filling in our service request form, or contact our service department at +31 10 453 4077. Our team is pleased to support you with all your questions.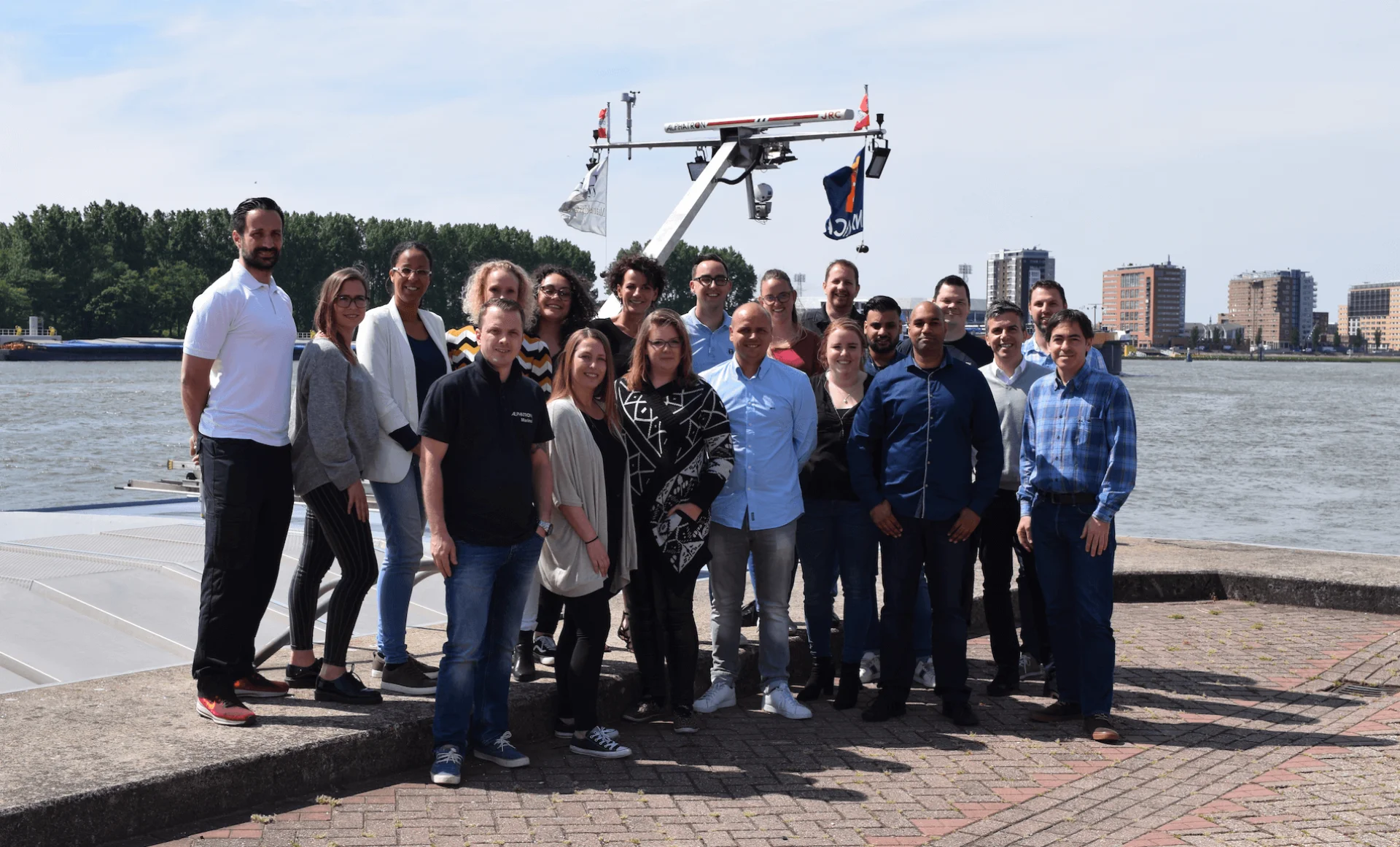 Our team
Supporting your operations 24/7, always with the aim to create and maintain a safe working environment for your ship's crew.