Back to overview
29 September 2022
Is an MBO student sexy?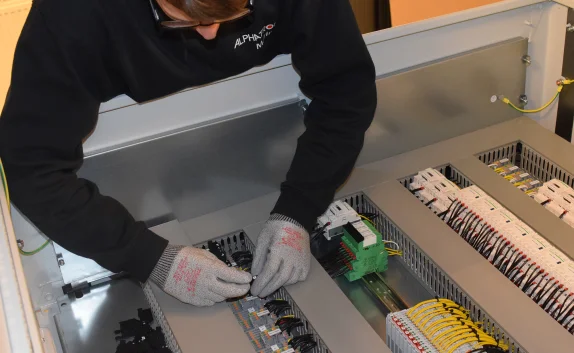 Recently, Arjan Lubach mocked the overvalued university status on VPRO's Evening Show. "This life is not about status or image. All that really matters in this life is money! And then MBO (Intermediate Vocational Education) is not a bad choice at all. After MBO you earn a lot more than the starting salaries of those university losers who study art history or cultural anthropology,' he said. But is it excessive?
As a newly graduated university-educated archaeologist you earn 2,230 euros, while in process engineering the starting salary is around 3,500 euros and in shipping more than 3000 euros. The salaries don't lie. The days are gone when you earned more as an academic than an MBO student. Moreover, the jobs for professionals are up for grabs. Society is not calling out, but is crying out for MBO students!

But, money does not seem to be the driving force. There are again fewer MBO students this academic year. According to the most recent forecasts, MBO will have approximately 492,000 students this academic year. That is about 10,000 less than last year. A disturbing development. During the annual MBO ambassadors' gala in Apeldoorn, Mayor Ton Heerts emphasized once again that MBO students are indispensable. Especially when you talk about social objectives in sustainability and energy transition. 'We often say to young people: follow your dreams, study what you like. That choice is always free. But it is useful if there is work in it, and that is the case in MBO,' he said during the national meeting.
However, there are bright spots in the decline of vocational education. For example, in the university city of Utrecht, MBO students were welcomed for the first time during the introduction week of the new academic year. In Germany the guilds are back in some places. As in the time before the French Revolution, people with the same profession are affiliated there with an interest group of people with the same profession. Instead of 'the guy' that you have to call when you have a water leak, you call the master himself.
Will the craftsman or professional win over the theoretician in the future? Is it about money or image? Or is an MBO student not sexy? Listen to our Podcast NavCom Inside in which we make a case for vocational education.