Back to overview
25 January 2018
Delivery to the RPA8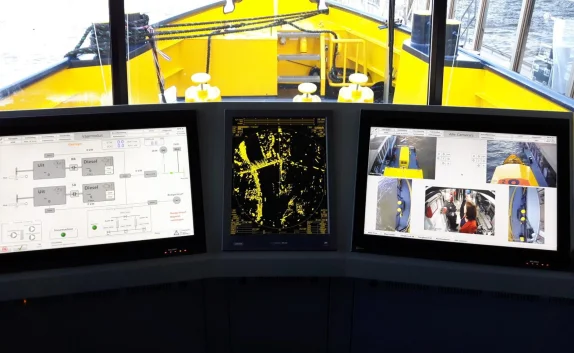 Alphatron Marine is pleased to announce the delivery of a complete navigation and communication package to the new diesel-electric patrol vessel, the RPA8. The package included the JMA-610 radar with an independently operating master/slave installation and a complete MFM line. Besides this newbuilding vessel, we are also involved in the refit of a number of other vessels for the Port of Rotterdam.
We are grateful that we were selected by our trusted partner HSE to provide this unique vessel with a complete navigation and communication package. That's why we thank the Kooiman yard and customer for their trust in Alphatron Marine BV.
Please find attached poem 'Op naar morgen' and the introduction video of the RPA8 (both in Dutch).