Back to overview
8 May 2019
Alphatron Marine BV enters into a strategic partnership with Shipping Technology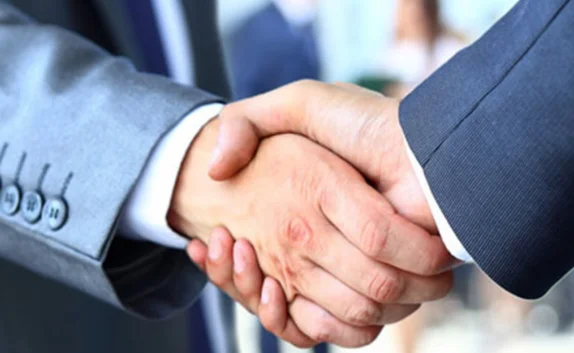 Rotterdam, the Netherlands, 8 May 2019 - During "Maritime Industry", which will be held from 7 to 9 May in the event hall in Gorinchem, Alphatron Marine will ratify a unique collaboration on Thursday 9 May at 2 PM. A partnership in which the enormous experience in the field of development, delivery, installation and service of maritime electronics that Alphatron Marine has built up over the past 30 years will be combined with the highly innovative ideas around the so-called Big Data and Artificial Intelligence (AI) applications, which Shipping Technology develops for the maritime sector.
Alphatron Marine intends to base future product developments of the successful AlphaLine in the field of navigation, indication and automation, both for deepsea and inland shipping, on the applications of AI, which are an integral part of the innovations of Shipping Technology.
By working together on a range of products, both companies are complementary to each other and strong partners for developments in the field of supported sailing concepts, whereby the crew on board are supported in their duties by reliable sources of information and further automation.
Furthermore, Alphatron Marine will include the Black Box Pro, which is already developed by Shipping Technology, in its delivery program. This advanced product will be further integrated into the current AlphaLine in the future, whereby the ease of use for both the crew on board and the onshore management will be expanded. The extensive dealer organization of Alphatron Marine will, after extensive training, guarantee product support along the European inland waterways.
Shipping Technology is pleased with the confidence that Alphatron Marine places in the Black Box Pro and the associated dashboard. The Black Box Pro is the basic product for the future, which already provides value for the ship owner. All future applications developed by Shipping Technology will be offered on this Black Box Pro, with (semi) autonomous shipping as the ultimate goal. Alphatron Marine hereby recognizes the potential of nautical data when it comes to the safety, sustainability, reliability and future-proofing of the maritime sector in combination with maritime electronics. In addition, with its many years of experience in the field of nautical equipment for inland and deepsea shipping, Alphatron Marine is of great added value for the developments within Shipping Technology.