개요로 돌아 가기
1 November 2017
Alphatron Marine will sign agreement with 5 new dealers in France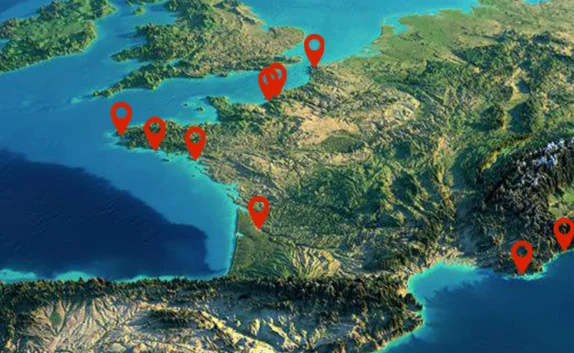 Alphatron Marine France is proud to announce that we will sign an agreement for service and distribution of JRC and Alphatron Marine products with 5 new dealers in France during the Europort exhibition in Rotterdam, The Netherlands.
These companies are close to our customers and will be supported in delivering high-quality and cost-effective solutions to their local markets. With this newly established dealer network in France we will enhance our quality service offering geographically and further develop our important customer base in the professional market.
The appointed dealers:
Robin Marine, Brest
Promat Sécurité, Le Havre and St. Nazaire
Kongsberg France, Guilvinec
AGC Marine Telecom, Antibes
SIECMI, Boulogne
With the appointment of these partners, we are able to address quickly and efficiently any need that may be required in a specific region and beyond. This will further enhance the experience that JRC and Alphatron Marine customers currently receive and expect.