개요로 돌아 가기
3 November 2017
Alphatron Marine introduces AlphaHeight during Europort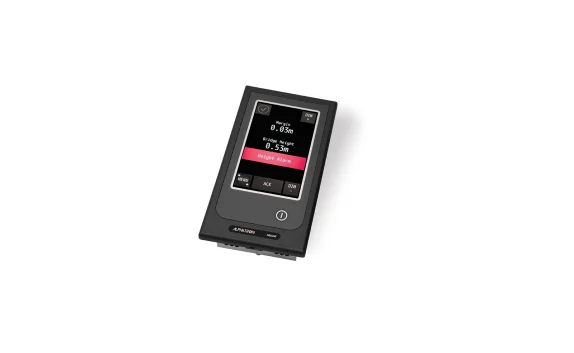 Alphatron Marine is proud to announce the introduction of the AlphaHeight during the upcoming Europort exhibition. The altitude measurement system consists of a number of sensors on the ship that measures the distances to the bottom of the bridge and the height of the steering house and mast(s) on a ship, contributing to the increasing safety of inland navigation.
On the bow of the vessel the sensor will vertically measure the distance to the bottom of the bridge and on the aft of the vessel sensors will measure the height of the wheelhouse and the mast. Furthermore, there are pressure sensors onboard which measure if a vessel is loaded on a certain point on the vessel. It also measures how the ship lays in the water without measuring the depth of the ship itself. The watering up of water by wind and or countercurrent does not affect the measurement.
The trusted 5-inch display shows the measured value and gives an acoustic and visual alarm if there is too little room left for passing the bridge. The skipper then has the time for the ship to respond to ensure a safe passage. Depending on the shipping speed and position of the steering house, this time may be 15 or more seconds for conventional inland waterway vessels.
Meet us at stand number 3405
Europort: 7-10 November 2017