Zurück zur Übersicht
23 April 2019
Full EC-type Examination certificate for the new JRC/Alphatron Marine AlphaPilot MFM Series.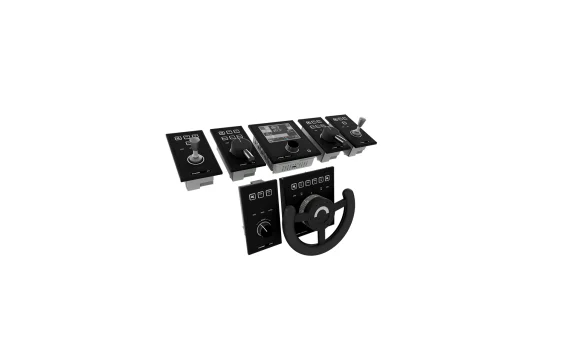 Rotterdam, The Netherlands, 23 April 2019 – JRC/Alphatron Marine is proud to have received the full EC-type Examination certificate for the new AlphaPilot MFM Series.
Thanks to our experience and feedback of our customers and engineers, we designed our new AlphaPilot MFM as a modular system with standard components that makes it easy to install, commission and to maintain. The new AlphaPilot MFM had to be deployable as a heading control system up to an advanced and complex autopilot system with multiple positions and a control main steering.

Our new adaptive autopilot features a 5-inch touch display with the hardware and software based on our uniform product philosophy, creating a consistent bridge and operational approach. The AlphaPilot MFM is an intelligent system that is scalable from an standalone autopilot up to a full main steering system, controlling single, double rudders, azimuth thrusters, waterjets etc. And is configurable without the need of additional interface boxes, in case the mentioned propulsion systems are compatible with respect to i/o. The MFM autopilot is connectable to the installed bow thruster in order to keep the bow of the vessel head up when sailing dead slow or in case the vessel is stopped. The system is fully adaptive and can be quite easily put into operation the parameters are altered on the base of loading characteristics.

A track steering function Cat A is standard included and can be supplied as type approved Cat C track steering into a certified IBS combination. Rate of turn steering is also included as standard function, making it possible to navigate at shallow rivers at a constant rate. In case of low speed sailing, a low speed heading control function is available making use of the tunnel or bow thrusters.

In order to compose a full system, a full range of Can Bus accessories are available like tillers, handwheel and intelligent selector switches for steering position selection like wing steering. The AlphaPilot MFM is a valuable addition to our ProLine package.