개요로 돌아 가기
24 October 2022
Jelmer Domela Nieuwenhuis new director Alphatron Marine Netherlands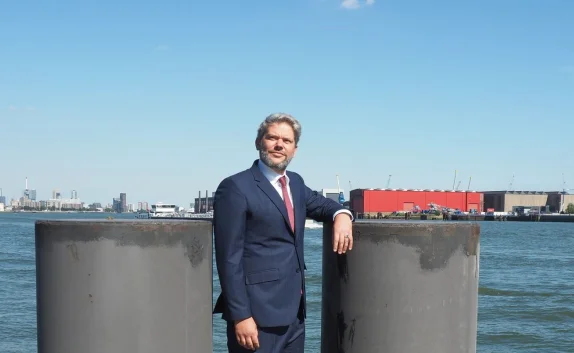 As of October 1, 2022, Jelmer Domela Nieuwenhuis is the new director of Alphatron Marine Netherlands. Many relations already know him from previous positions, which he has fulfilled in the past two years at JRC | Alphatron Marine. For those who don't know Jelmer Domela Nieuwenhuis yet, we would like to introduce him here.
The 49-year-old Jelmer Domela Nieuwenhuis is a maritime man in heart and soul, who attaches great importance to efficiency and safety in shipping. Already at the age of 14 he worked at Electro Nautic, his father's company. He was taught the profession with the proverbial spoon. After completing the HTS Technical Business study, he took over the family business in navigation and communication equipment. A few years later he sold the company and in 2008 he switched to SAM Electronics. At SAM, Jelmer Domela Nieuwenhuis was Manager Fisheries and Coastal Shipping for two years and General Manager of SAM Electronics Netherlands for six years. From January 2015 to the summer of 2019, he lived in China with his family, where he led SAM Electronics in Shanghai and Taizhou, part of Wärtsilä at that time.

In 2020 Jelmer Domela Nieuwenhuis joined JRC | Alphatron Marine. He successively fulfilled the positions of Division Manager JRC Europe, Chief Commercial Officer Alphatron Marine Group and Head of Alphatron Marine R&D. And now he is the new director of Alphatron Marine Netherlands. "Our greatest focus lies in providing high-quality products and services to our customers, at a time when there is a shortage of personnel and a worldwide lack of components. Within the Alphatron Marine Group and with our parent company JRC Japan, we do everything we can to maintain a high level of production and international service. And we do this with a clear vision and a fantastic team of motivated colleagues," says Jelmer Domela Nieuwenhuis, who faces the future with positivity.