개요로 돌아 가기
12 May 2021
Alphatron Marine re-signed the Premium Membership agreement with Van Oord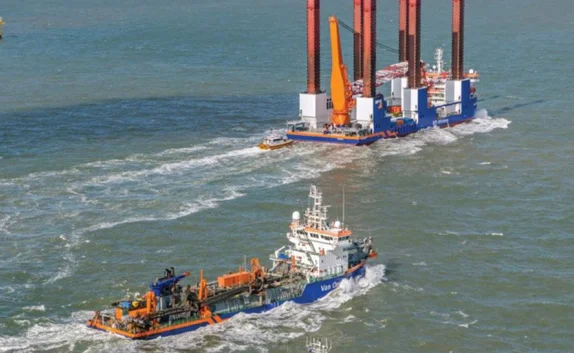 Since 2016 Alphatron Marine has a Premium Membership with Van Oord. As of 1st January 2021, we have renewed the agreement to current requirements. At present there are 76 ships covered by this agreement.
A Premium Membership is a service agreement for a fixed annual fee. This agreement includes all mandatory Annual Surveys and preventive maintenance, including the mandatory SBM certificate. The purpose of this service agreement is to increase the reliability of the equipment on board and extend its lifetime. The maintenance visits are always scheduled at times when they least disturb Van Oord's operations.

A long-term approach to maintenance and a reduction in variable costs due to preventive maintenance actions make budgeting more predictable for Van Oord. In this way, the navigation and communication equipment of the vessels always comply with the regulations and keeps the vessels in operation.

In addition to the mandatory annual surveys, Alphatron Marine also provides other services and repairs for a large part of the fleet. Our partnership is not only limited to the Annual Surveys but we are also their partner for retrofit projects.

For more information, please contact our contracts department or your sales representative at Alphatron Marine.


Contact:

Alphatron Marine

Contracts department
Schaardijk 23
3063 NH Rotterdam
The Netherlands
T +31 10 453 4000
E contracts@alphatronmarine.com