개요로 돌아 가기
13 February 2020
Alphatron Marine Noord has receive an order for an AlphaBridge on the ship TSHD "YED PRIOR".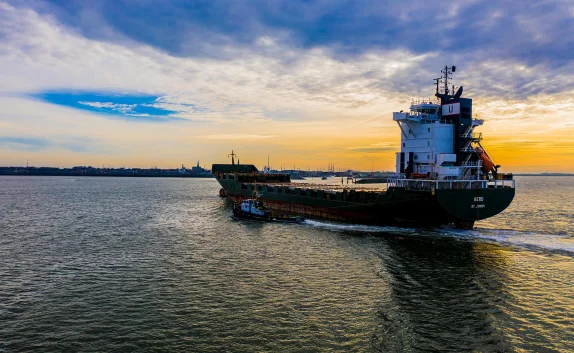 Alphatron Marine Noord is proud to announce that it has received a contract for an AlphaBridge for the TSHD "Yed Prior" from Spaansen BV. TSHD "Yed Prior" is a dry cargo ship called GERD which is being converted by Spaansen BV into gravel hopper. The AlphaBridge has been composed in collaboration with the ship's captain, resulting in a tailor-made bridge in which all instruments have been optimized for navigation and dredging work. "We are convinced that our unique 'Alphabridge' concept with a set-up of two adapted so-called 'Tugboat' consoles can do this ship conversion a good service" said Maerten van Uggelen, Sales Manager.
The result is a beautiful bridge that radiates tranquility and efficiently presents clear information to the captain. The Alphatron Marine Noord office in Harlingen will support the ship and crew in providing technical service in the future. Alphatron Marine wants to thank Spaansen BV for their confidence and look forward to a pleasant cooperation!
Contact:
Alphatron Marine Noord
Maerten van Uggelen
Korte Lijnbaan 25
8861 NS Harlingen
Nederland
T 0517 - 430 810
E servicenoord@alphatronmarine.com