개요로 돌아 가기
20 May 2020
​​Alphatron Marine South supplies a complete navigation and communication package for three beam trawlers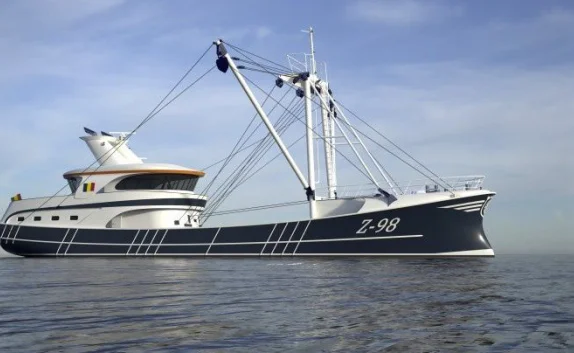 Alphatron Marine South is proud to announce that it has received the order to supply a complete navigation and communication package for three beam trawlers sailing under the Belgian flag. A Beam trawler of this type was last built in 2002. Now 18 years later, the Z483 and Z39 are being built at Padmos Stellendam and the Z98 by shipbuilder Hoekman at Urk.
These beam trawlers have been redesigned with the principles of optimum fuel consumption, safety, crew comfort, durability and quality. "To be able to participate in this is therefore a fantastic challenge for our office. Because we have been committed to fishing for years, these are the assignments we live for. The principles of the yard seamlessly match those of Alphatron Marine." said Ben Schot, Sales Manager of Alphatron Marine South.
Alphatron Marine South will provide the ships with a complete navigation and communication package including the new JMR-5400 radar. This powerful radar has a user-friendly operating system and is equipped with specially designed software for fishing. This makes this radar unique in its kind and will certainly provide the right support for today's fishing. In addition, our latest JMA-3400 radar, Dual AlphaSeapilot MFC, Dual JRC JLR-21 GPS Compass, our renewed AlphaCam CCTV system and a complete VSAT / TVRO solution will be installed on the ships.
Contact
Alphatron Marine Zuid
Ben Schot
Herculesweg 20 4338 PL Middelburg
The Netherlands
T +31 118 640 070
E middelburg@alphatronmarine.com