Service team
Are you proactive and quality-oriented, and do you have a no-nonsense mentality? Do you enjoy being the point of contact for the customer? Do you see yourself in a dynamic office or field service position? Then this is your team. Take a quick look at our vacancies and come on board!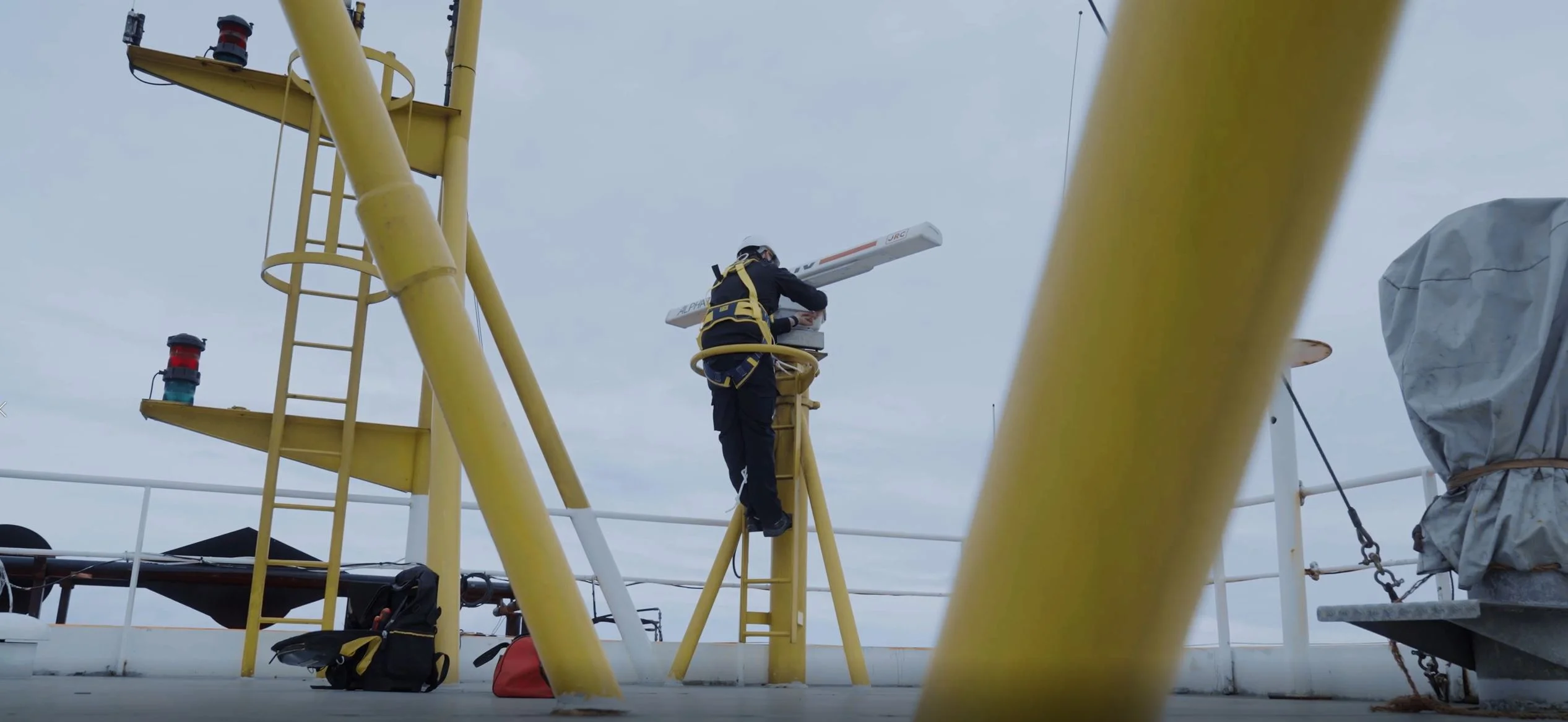 Curious about what it's like to work at the service department?
The service department consists of service coordinators and service engineers. Together they form a team of enthusiastic and service-oriented employees who are always ready for the customer! Does a ship need an inspection? Or a repair to the navigation or communication equipment? Then the customer can contact the service department.
The team of service coordinators consists of three parts: deepsea, contracts, and international. In this way, the requests from customers are divided and everyone is assisted by the right coordinator. The Deepsea department handles requests from ships that moor within the Netherlands. You do your very best to solve the customer's problem. If this is not possible remotely, you can schedule an appointment with one of our service engineers. The engineer then goes on board for a repair. You are the point of contact for the customer, you arrange for the engineer to come on board, and you ensure that the necessary spare parts are ready for him. You are the spider in the web that ensures that the ship can leave the harbor quickly and safely!
A service coordinator in the contracts department is responsible for one or more shipping companies that have a maintenance contract with JRC | Alphatron Marine. You are the single point of contact for everything that needs to be arranged for their ships. You have a lot of contact with international partners because the ships are of course not always in the Netherlands when they need an inspection or repair. You are able to build a good relationship with your customer and take all their worries in the field of maintenance of navigation and communication equipment off their hands!
Finally, there are coordinators who handle international applications. If a ship is abroad and approaches us for a service request, you can get started right away! Just checking what time it is in Panama, getting the customs papers ready for a shipment to Singapore, calling your colleague in Houston for advice; you will know parties all over the world in no time that can help you to get an engineer with the right knowledge on board on site so that your customer's problem will be solved.
Puzzle at service coordination level
We are looking for you!
No day is the same at our service coordination departments, but the variety keeps you fresh and sharp. No world is as changeable as shipping. Plans change continuously, so you have to see the work as a big puzzle that you have to solve. You will have to deal with time differences, adjusted arrival or departure times of ships, availability of parts, requests for travel documents, arranging helicopters, and scheduling service engineers, all with their own specialism for certain equipment. But nothing beats the euphoric feeling when you've managed to arrange everything efficiently. Yes! You have solved the puzzle.
Of course, all these activities result in administration, which is accurately maintained in Navision. This includes quotations, orders, and invoicing. You also handle customer questions about these topics.
Our service department is a rapidly growing team within JRC | Alphatron Marine, so creative suggestions for process improvements are always welcome: you think further, and you see opportunities to further improve this department!
Does this sound like something to you? Nice, our door is open for you! For our coordination department, we are looking for people with a customer-oriented personality, who are decisive and flexible and who communicate easily (in English). Affinity with technology and shipping is an advantage. As a new employee, you will be assigned a buddy who will explain step by step what is expected of you and what the position entails. We also want you to develop yourself so that you can help the customer better. That's why we let you spend a part of the day working with different product specialists from our gyro workshop and R&D department. This way you learn more about the products and get to know other colleagues.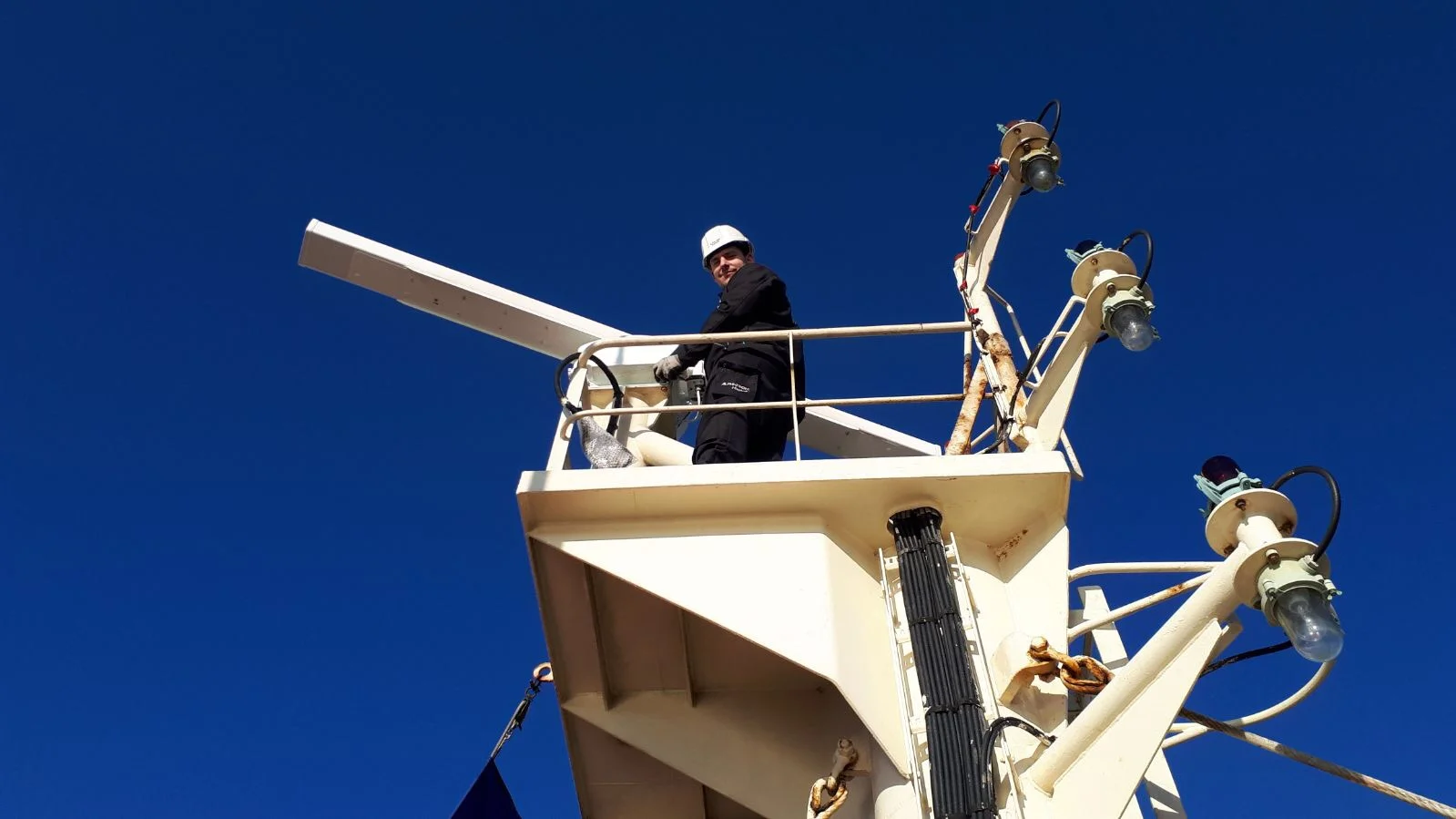 Working at various locations
Your work is very diverse. The week starts on a container ship in the port of Rotterdam and can just end with a last-minute retrofit abroad. In between you will be dropped off by helicopter on an oil rig for a maintenance job or a mega yacht is on the program. There are no exceptions in the schedule, and no day or week is the same for our service engineers.
If you want to work as a service engineer, you must have an affinity with technology, and be independent, quality-oriented, and responsible. In addition, you must be flexible in your working hours, and have no fear of heights or fear of small spaces! Do you have these skills, but are you new to the business? No problem! In the first period, a new service engineer sets out together with an experienced colleague, so you learn all the tricks of the trade. Once you have enough experience, you can set off on your own. Of course, you get a car and tools from the company for this!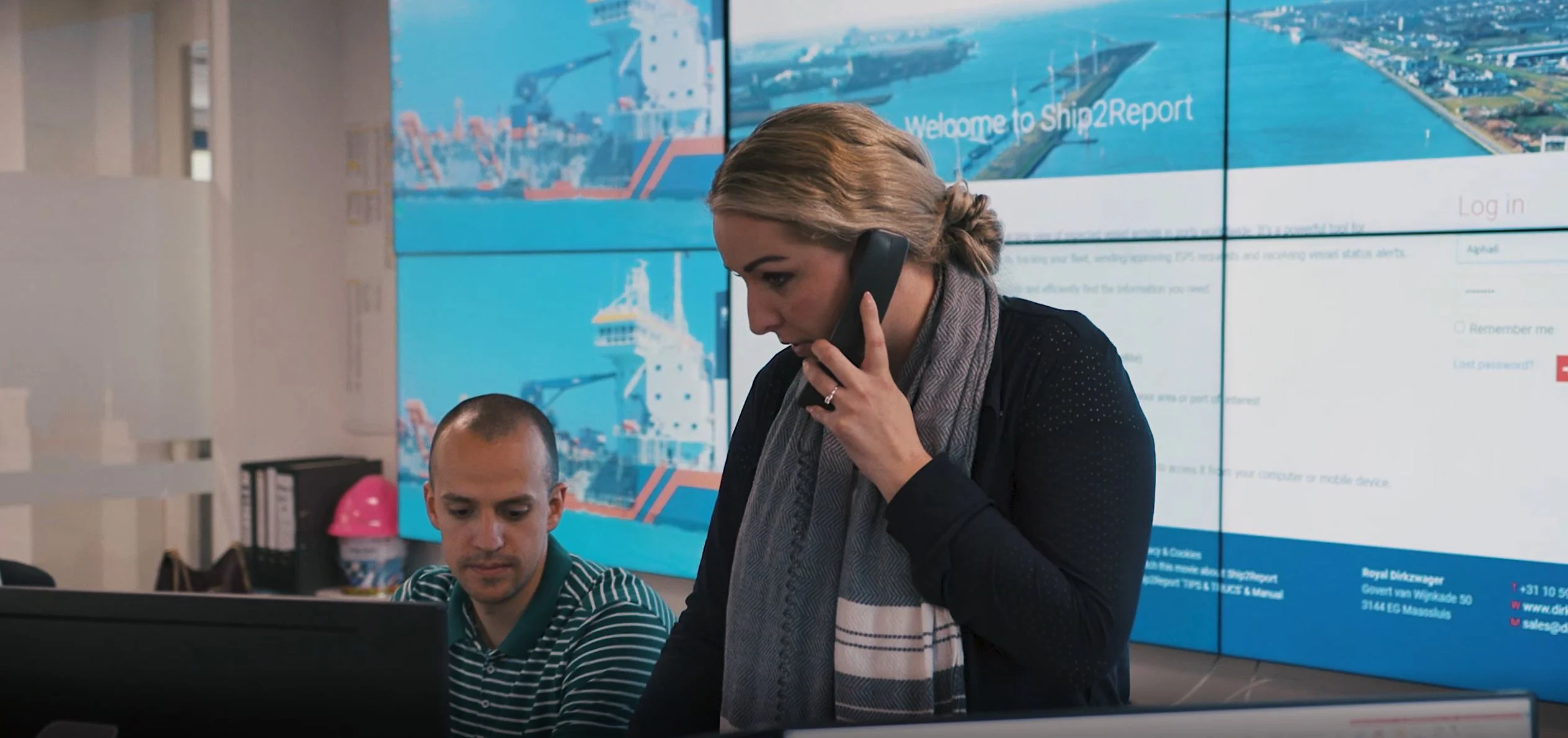 Team spirit
The work is hectic and intensive, but you do it together with a team that is 100% committed to the customers, but also to each other! We work hard, but we also often laugh hard. Service is a lively department where engineers and colleagues walk around all day long, and are always open for a chat or a laugh. The saying 'work hard, play hard' really applies here!
Will you join our team?
Are you looking for a position where you can continue to challenge yourself, travel a lot, and learn more about maritime technology? Then take a quick look at our vacancies page, and maybe we'll see you again soon as a colleague. Apply now for this great position within JRC | Alphatron Marine!
Are you interested in working at JRC | Alphatron Marine?
We look forward to seeing you as a new colleague. View our vacancies and respond via the apply button under the vacancy. We will then contact you as soon as possible! If you still have a question about a vacancy, no problem. Feel free to contact us at +31 10 453 4000 or leave your question via our contact form.