Sales Deepsea team
Do you know how to use different sales tactics to get in touch with future customers? Are you the contact person that helps our current customers to move forward? Do you wake up every day with the drive to increase the success of our customers? Do you have a passion for technical products within the shipping industry? And do you like to work in an office with a no-nonsense mentality? Then this is your team. Take a quick look at our vacancies and come on board!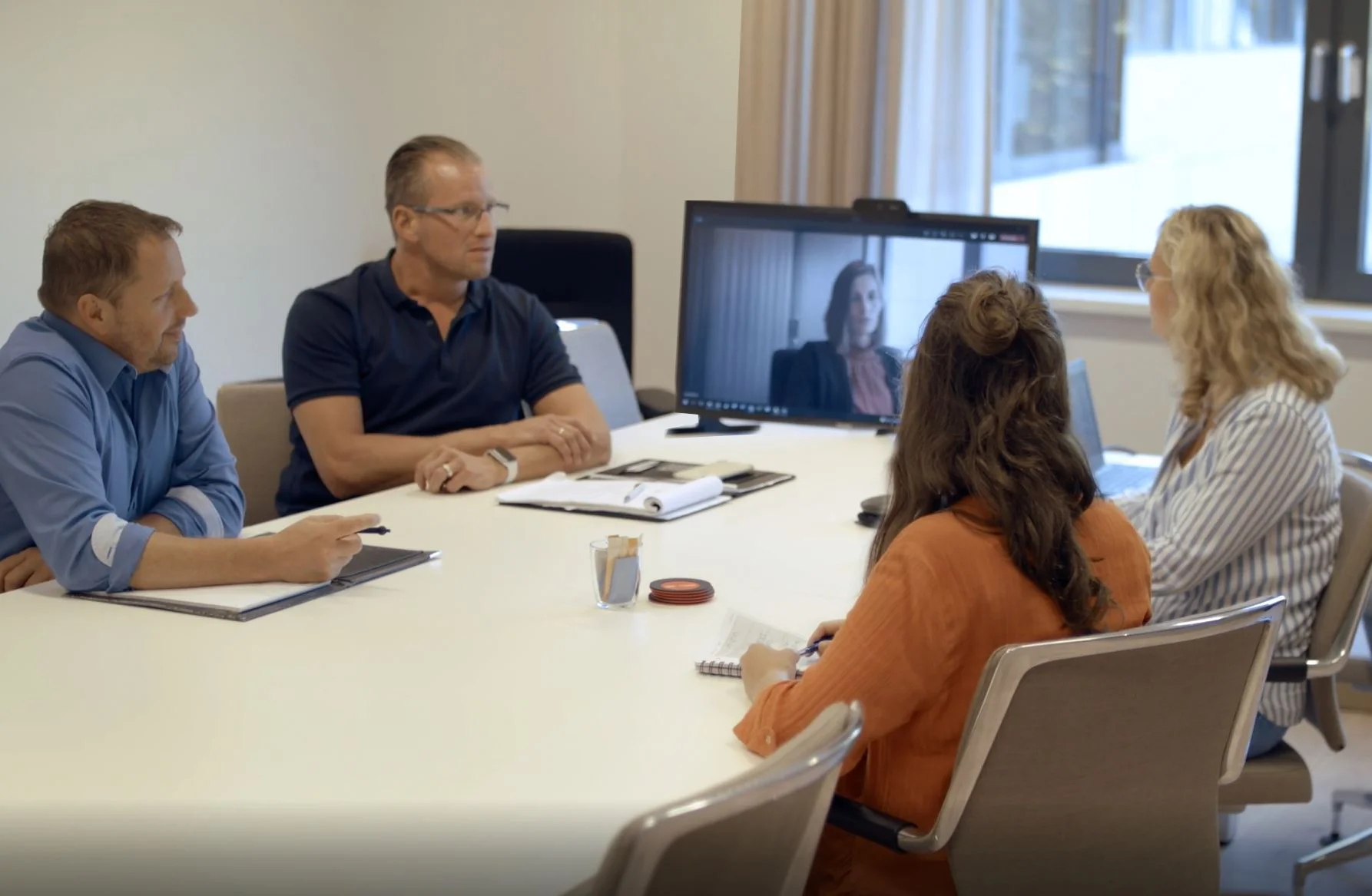 Curious about what it's like to work at sales Deepsea?
Happy customers. That's what our enthusiastic Sales Managers stand for, it's the reason why this result-oriented team exists. They are the engine of our organization and the drivers for our focus on customer success. As a Sales Manager, you are the fixed point of contact and sparring partner for your customers. You often visit them. You literally travel through town and country for a good conversation. What's going on? How can we help you innovate?
The team consists of Sales Managers, each with their own customers or responsible markets. Together with your team, you go for the best result! A working day at the Deepsea sales team varies from customer contact to preparing large quotations, and from kick-off meetings to preparing installations with our engineers. The team thinks along for smart maritime solutions for customers and processes these into a beautiful project. Within this department, our experts in the field of seagoing vessels, including offshore and mega yachts, are challenged to distinguish themselves in the field of high-quality navigation and communication equipment. Distinguishing here lies mainly in ensuring the safest possible situation on board ships and making it as easy and pleasant as possible for the crew, that is our goal!
As part of this team, you are technical, communicative, and reliable, and you have a no-nonsense mentality. The colleagues of the sales team are jack-of-all-trades, but they really excel at one thing. That is their resolving power. They understand that minimal delay is of great importance to their customers, and fast switching is therefore a must. Intensive cooperation with specialized shipyards and shipowners forms the basis of the work.
Because you visit so many customers, you also have feelers for the rest of the organization. Your cup of coffee with the customer gives us a lot of insights into different needs and what is happening in the market. You share these needs and insights with the other departments such as engineering, R&D, purchasing, service, etc. In this way, you help your colleagues in their work, and you continue to work on improving the solutions and services for the customer every time. That's a win-win.
Will you join our team?
Are you looking for a position where you keep challenging yourself, where you work with different customers, are on the road a lot, and can learn more about maritime technology? Then take a quick look at our vacancy page, and maybe we'll see you again soon as a colleague. Apply now for this great position within JRC | Alphatron Marine!
Are you interested in working at JRC | Alphatron Marine?
We look forward to seeing you as a new colleague. View our vacancies and respond via the apply button under the vacancy. We will then contact you as soon as possible! If you still have a question about a vacancy, no problem. Feel free to contact us at +31 10 453 4000 or leave your question via our contact form.