Back to overview
2 July 2015
Flagship showroom Alphatron Marine and JRC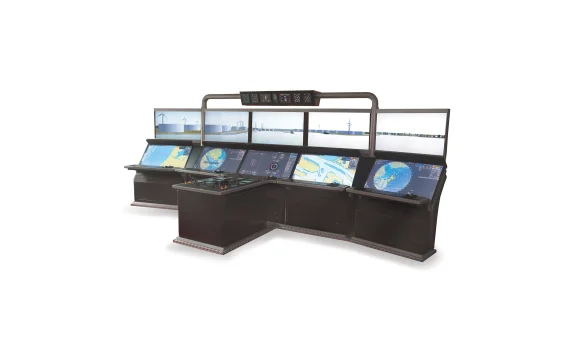 Since 1 June national and international customers have been able to visit our new flagship showroom to get to know the very latest navigation and communication products and the integrated 46 inch screen AlphaBridge of Alphatron Marine and JRC in a quite unique way. We are keen for you to experience yourself — in the same way as at international exhibitions — how the AlphaBridge with Trackpad control can help make life and work on the bridge easier and more comfortable, and reduce the chance of errors.
Apart from our integrated AlphaBridge, other products you can get to know in our showroom include:
the AlphaLine MF, neatly designed instrumentation that gives you a tidy, unclutteredbridge;
the MFD, an intuitive multifunctional screen with console;
the JMA-1030, a professional, compact radar for small commercial vessels;
our compass range, including the new AlphaMidiCourse;
and our fourth generation Voyage Data Recorders.
AlphaBridge with simulator
The AlphaBridge in our showroom has five 46-inch screens that provide a clear overview of all the navigation information. These monitors and the centre console make steering easy and allow access to all the control panels of the communication equipment as well as other equipment on the vessel such as the lighting and engines. An advanced VSTEP simulator with 55-inch screens means that you go away with the benefit of a unique navigation experience of the AlphaBridge.