Back to overview
1 December 2014
All-in maintenance contracts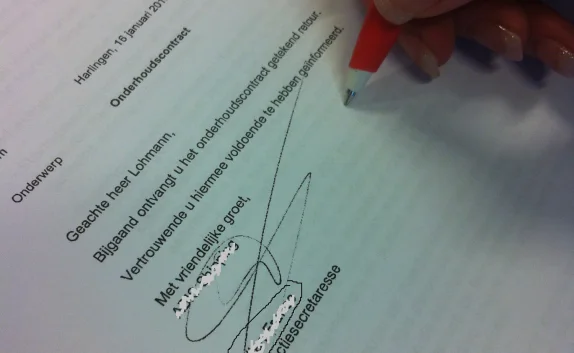 Alphatron Marine offers a contract for the service and maintenance of onboard equipment for a fixed annual sum. This contract includes the annual 'health check', radio surveys, Annual Performance Tests (for the Voyage Data Recorders), repair requests and 24/7 support worldwide. No longer separate invoices and unforeseen (repair) costs.
The service and maintenance contract can be used for any type of ship; the annual sum depends on the onboard navigation and communication equipment. This contract gives you a clear overview of annual costs, which makes it easier to budget. Alphatron Marine has service and maintenance contracts with some fifty ships worldwide. You do not necessarily need to have Alphatron Marine navigation and communication equipment on board if you want to have a contract. For instance, we have drawn up contracts with Abis Shipping for four cargo ships, two of which have Alphatron Marine equipment and two have another manufacturer's equipment.
All-in
Alphatron Marine takes care of all equipment service and maintenance for you on board. So you no longer have to attend to all the necessary annual check-ups and repair requests yourself. The contract includes costs for all the following service and maintenance work:
an annual 'health check': check of all the equipment with repairs where necessary;
the annual radio survey: performed by certified engineers;
the statutory annual performance test (APT) for the Voyage Data Recorders (VDR);
all service requests.
24/7 support worldwide
Alphatron Marine is your fixed point of contact if you encounter problems with your onboard equipment. Suppose there is a failure while the ship is at sea and the equipment needs to be repaired, then you don't have to go looking for a local service point in the next port of call. We have our own service points and make use of the service network of the equipment's manufacturer. In this way we can always arrange a service engineer directly to help solve your problem as quickly as possible. Day and night. We can be contacted 24 hours a day and we perform repairs all over the world.
First-line helpdesk
To be able to serve you better, Alphatron Marine is currently working on a first-line helpdesk online where you can consult electrical drawings of the ship, equipment manuals and first-line fault finding (a step-by-step guide to detecting problems) online to solve minor problems yourself. We expect to have this up and running in 2016.